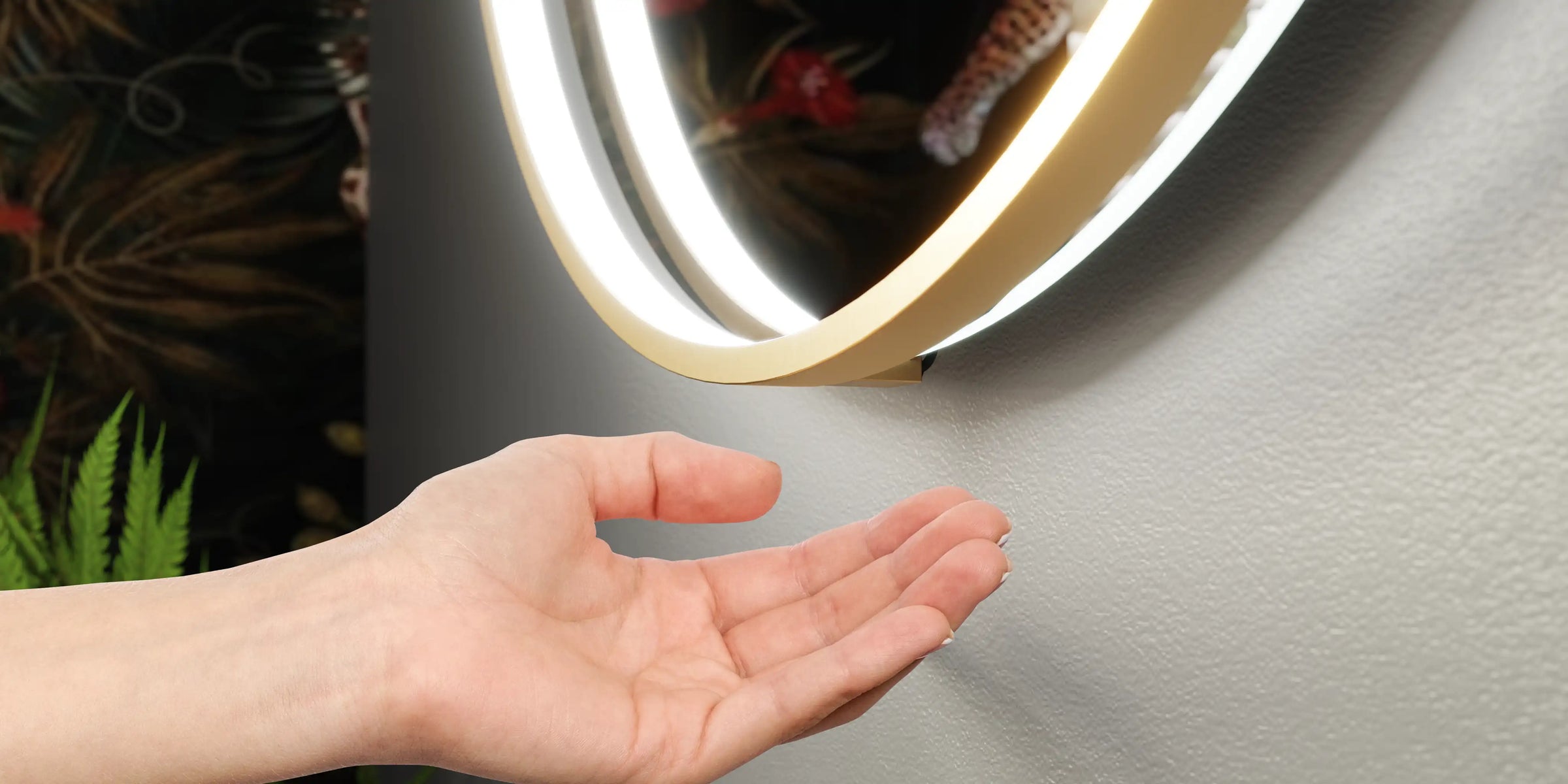 Built-in functionality to enhance your routine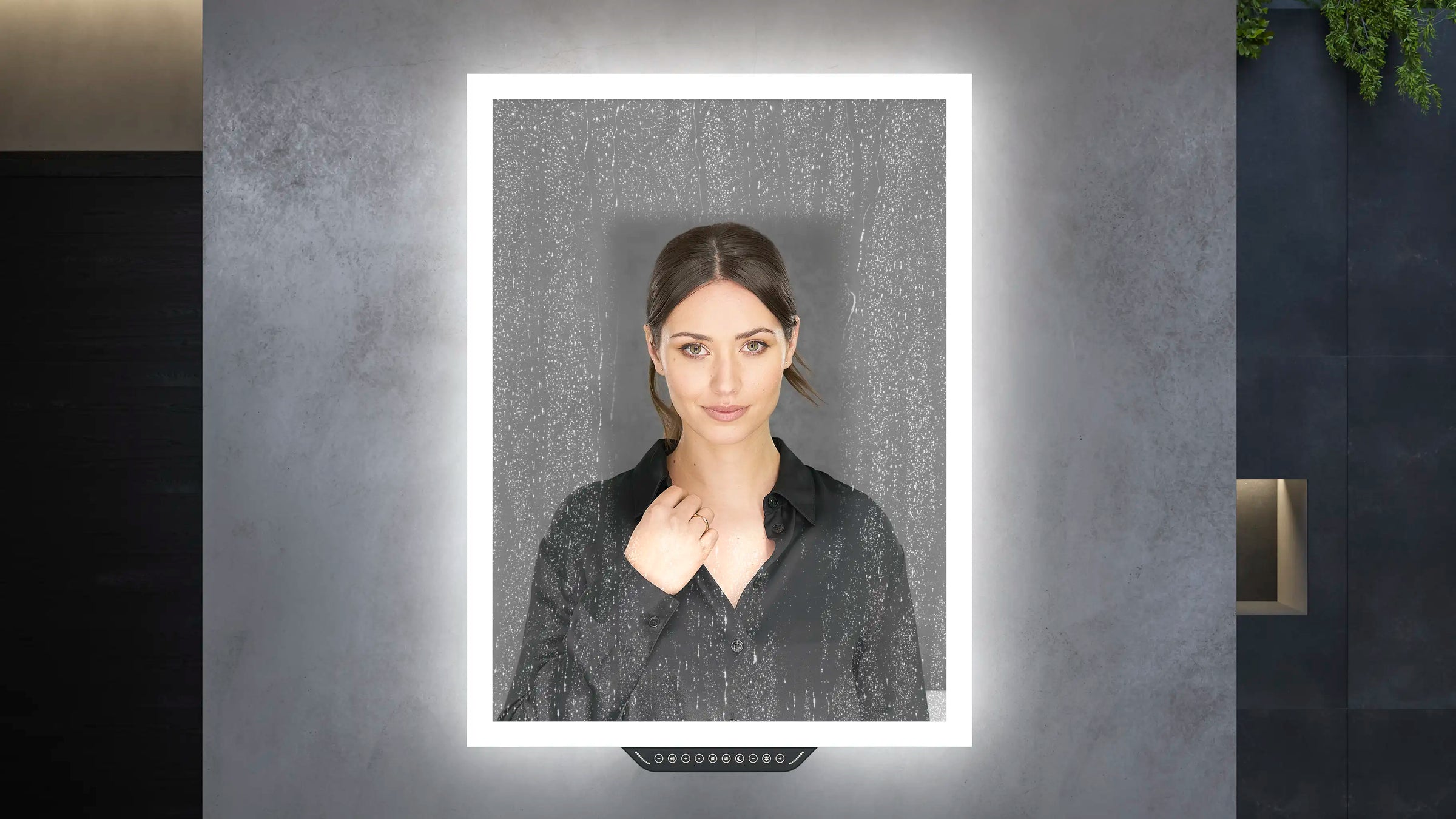 Demister
Steam Free Clarity
Our built-in mirror demister pads safely and gently heat up your mirror to quickly clear the steam and reveal a beautifully illuminated reflection.
An energy efficient technology, plus less watermarks, keeping your mirror looking great!
Shop demister mirrors
Accessible power
Shaver Sockets
Bringing efficiency and style, many of our gorgeous illuminated LED bathroom mirrors feature a built-in shaver socket for your convenience. Pebble Grey's shaver socket mirrors are made to UK standard specifications, to power all compatible razors and toothbrushes.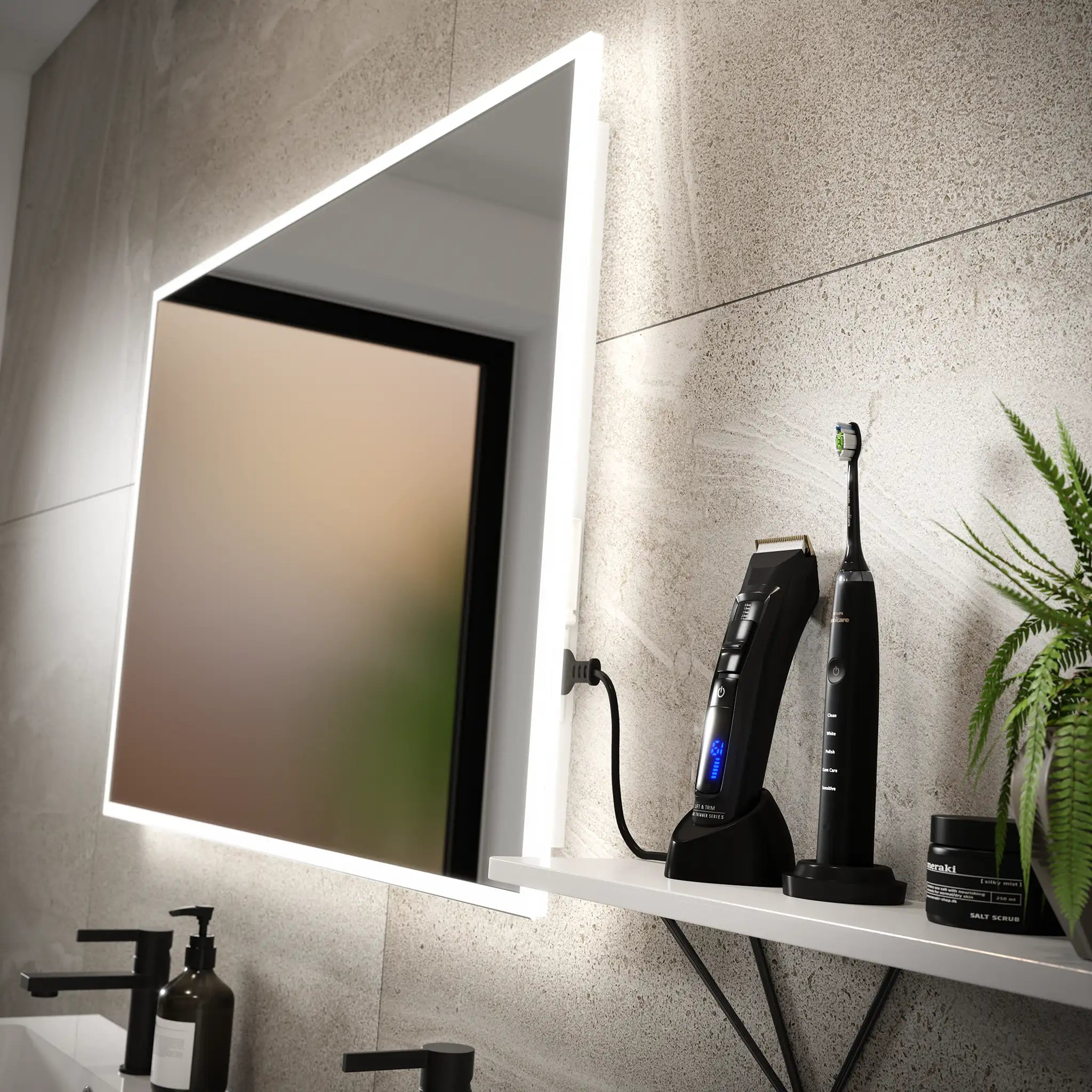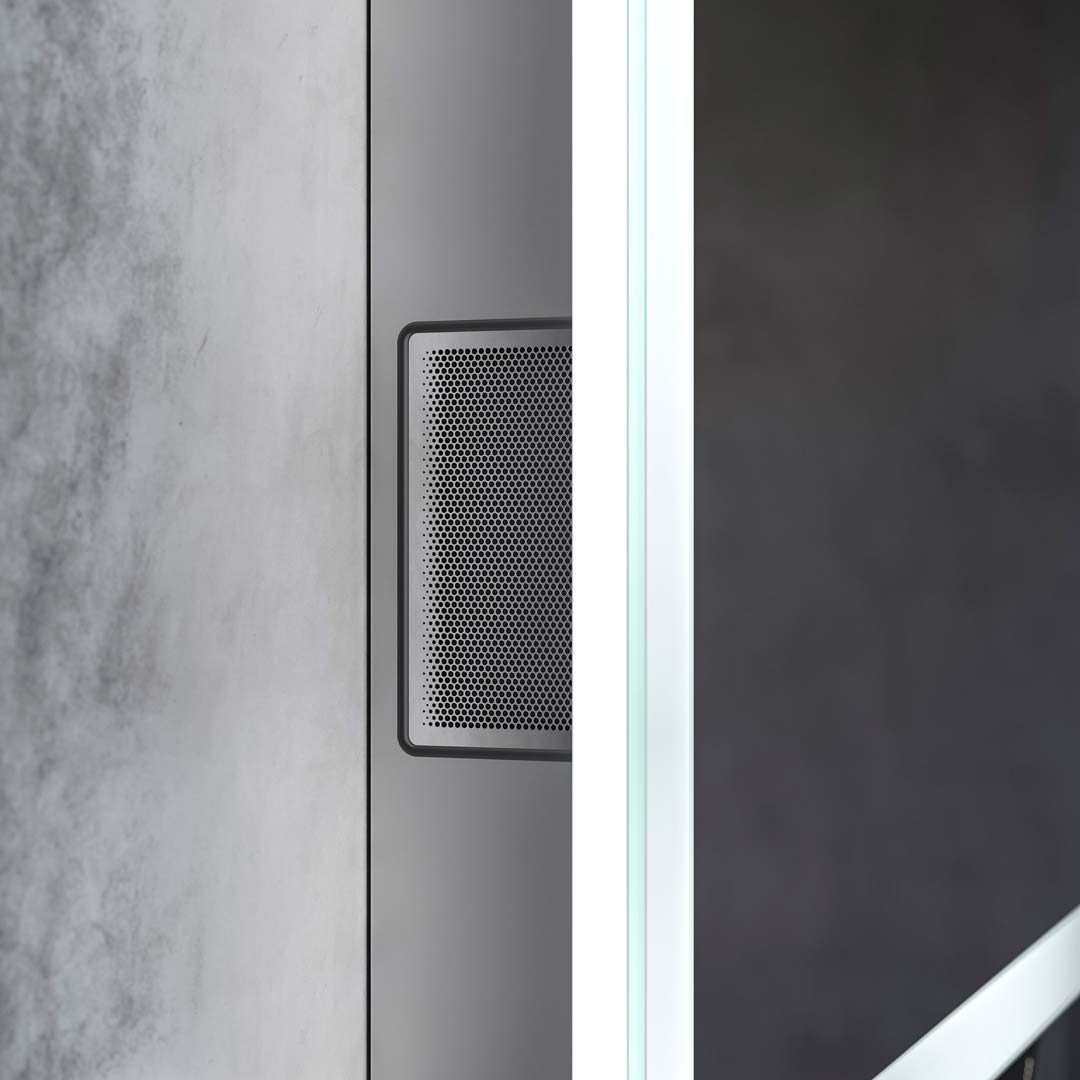 Fill the bathroom with your latest playlist