Which Extractor Fan?
Read our quick guide on how to choose your ideal extractor fan. All our fans have at least a maximum airflow of 54m3/hr. Upgrade for better features, such as run timers and humidistats.
Medium Bathrooms
Medium bathrooms range from 8.8m3 to 15.4m3. To maximise the ventilation extraction in a room of this size, you would be looking at fan with a recommended airflow of up to 61m3/hr*.
The Pure and Wave ventilation fans have a maximum airflow of 80m3/hr and 90m3/hr so would be the best match for medium bathrooms.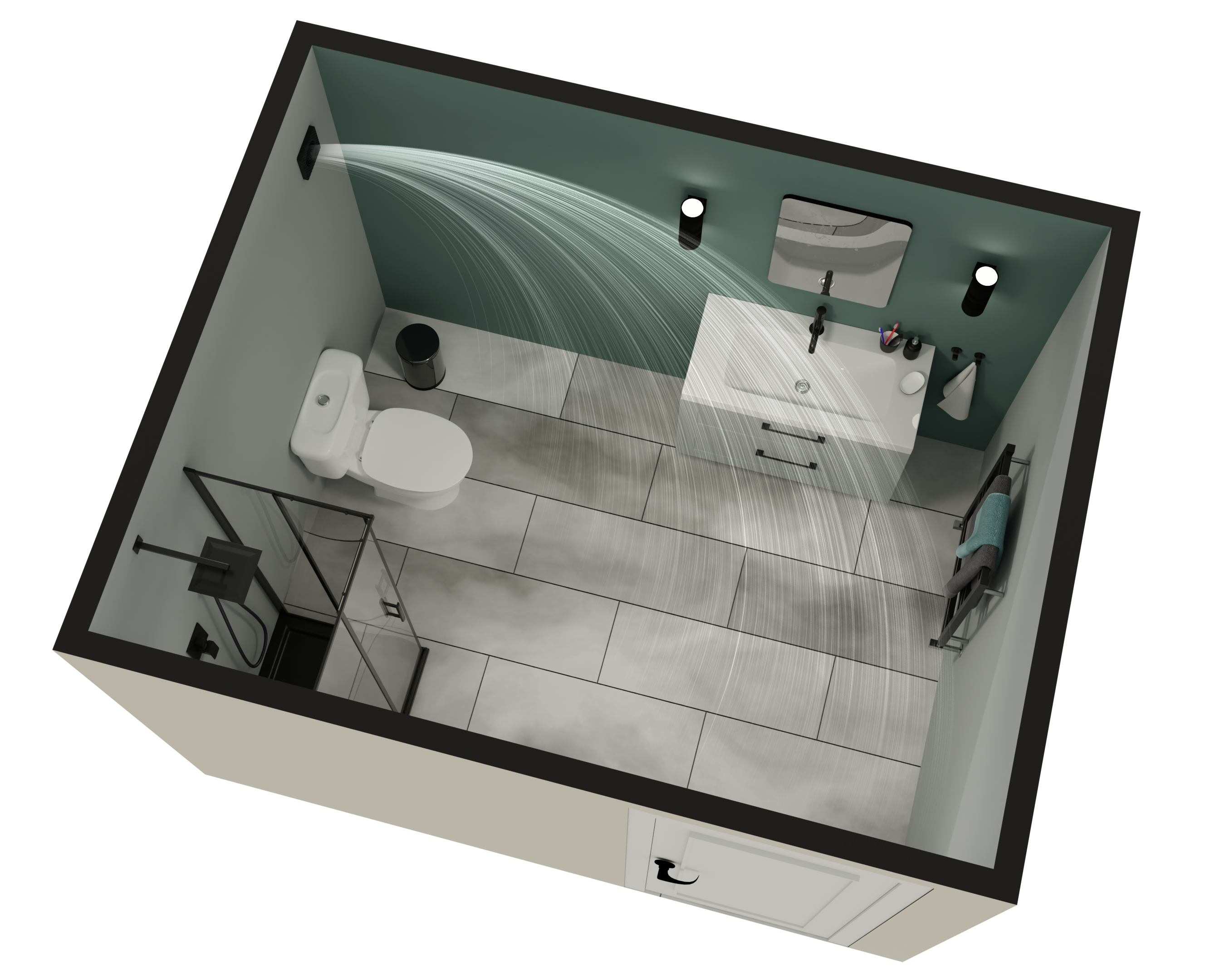 Calculate your air flow
To help select the right fan for your installation, you need to work out the average air changes/hr in your bathroom. Use our helpful calculator below.*Average room height is 2.2m